Some of the depicted player's names you might know, some not. Some I don't know either. Because there are so many of them. Players on lower ranks tend to overact a bit in the beginning because they are not so used to the camera. For some of them it seems a bit hard to imagine that someone is working on high-level photography instead of being interested in them, in what way ever. That the ball is the main actor and they're just in the supporting role… But when they finally relax and start to concentrate on their game it becomes a worthwhile thing to portray, because the focus doesn't lie so much on famous names then but mainly on the intense action one can see being produced even on these lower levels. Abandon! Commitment! Tennis!!!
Abandon! Commitment! Tennis!!!
And the beholder hopefully focuses more on the million shades of grey of sophisticated black and white photography instead of just identifying the person. If you want to get a glimpse on what is 'state of the art' here I recommend to pay a little heed to → that one… [Added kind of a canvas effect in order to avoid a protecting but also disturbing watermark.] Given how much I was allowed to learn during these years it was fun to come so near to my aesthetic goals there first time with an accreditation granted. Which was my fourth accreditation on WTA level after countless for ITF tournaments.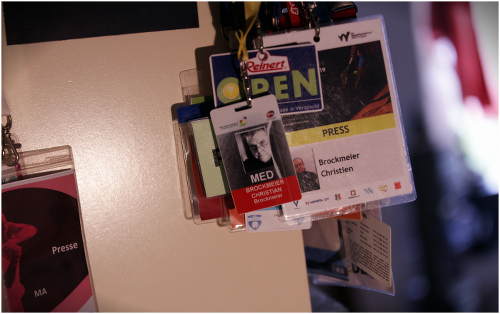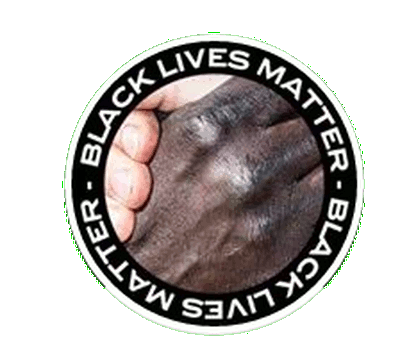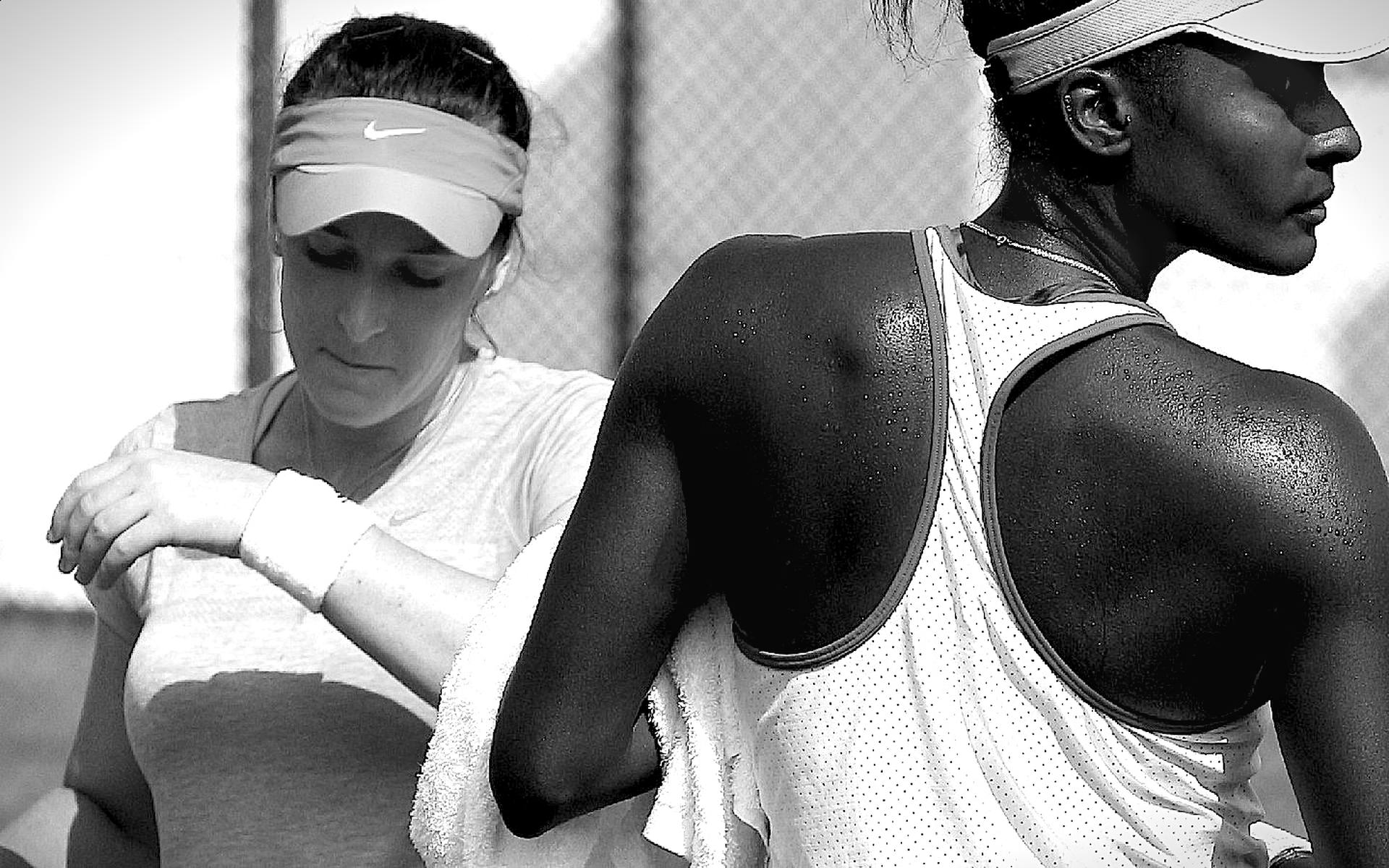 [click2enlarge]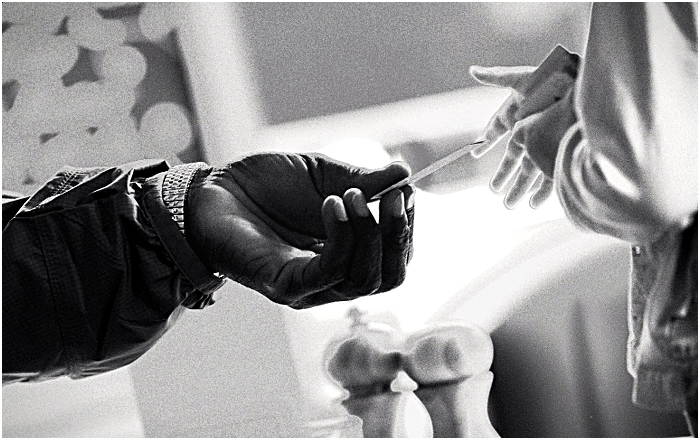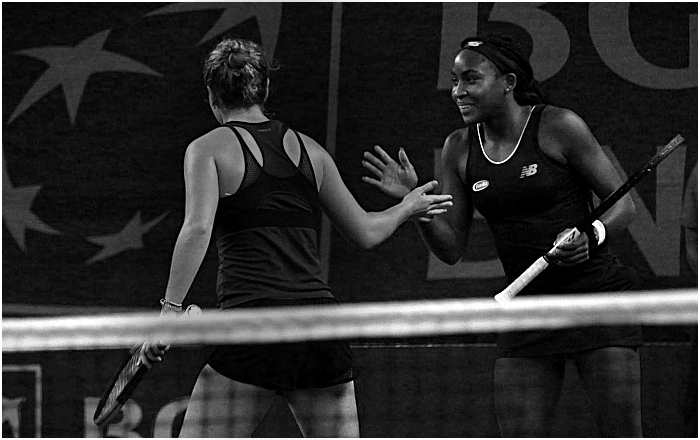 More and more I see black and white photos on official WTA places. Feels good to be influential (didn't want to use the nasty word 'copied', which by the way wouldn't fit the situation, because they just dispassionately remove the saturation of their pics with one mouse click whereas I am striving for the nuances of one single image sometimes for 15 minutes or longer). Wrote a letter to the WTA years ago suggesting a cooperation. Instead of reacting affirmatively some time later they had a lawyer threaten me out of my former domain and now they're clumsily trying to … (um)… adapt my concept. Well, guess that's the way it goes*. New to me especially this one female tog always adding lengthy texts to her pics talking big about herself and how good and skilled she is*…
*obviously I'm doing quite the same here (lengthy text, talking about myself). But it's my own 'home range' and I'm just explaining my view of the situation. Never would do it on official occasions.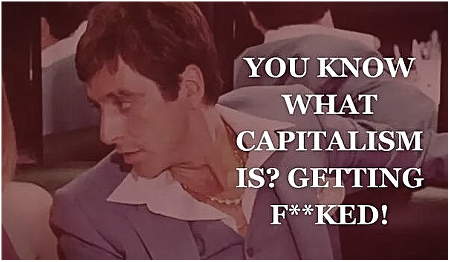 Very obviously we all have other concerns these days.
As a matter of fact this is the story of a failure anyway. Many of the players I chose to be represented in the stressed sections here are decent and down-to-earth athletes and human beings. Watching the photos players post on social media yet it's obvious, that there is a severe gap between their approach to what they imagine as to be beautiful and mine. They get stuck in this tennis monoculture at a very young age, quarantining themselves, working so hard for success, sacrificing their 'normal' lives, finally making some money with it, replacing the flavor of being human with expensive fashion, luxury vacations, allegedly fancy or 'sexy' photoshoots in their scarce spare time. Don't realize, how shallow and empty that is. Especially in these tricky times of the corona pandemic with hundreds of thousands of people dying it becomes very clear, that 80-90% of them don't seem to know about or to care for another topic than themselves. Even in normal times hard to bear for me. Right from the start I had to connive at the ignorance of the tennis world about climate change. So much waste produced at even minor tournaments. Parking spaces chock-full of SUV's. Gas-guzzling luxury cars, used by the shuttle services needed times without number day in, day out for transporting the players to and fro between hotel and venue, run by local car dealers who are given the opportunity to advertise their climate-damaging dinosaurs in exchange of that.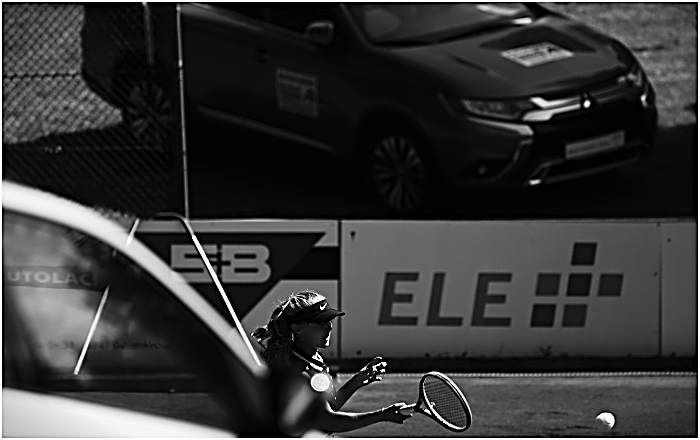 Even top 300 players with disastrous carbon footprints, not to mention the higher-ranked ones… When going to Instagram these days I am really really grossed out by all these autistically selfish posts. In fact I very likely would have quit my idealistic project quite a while ago if there wouldn't be these huge-hearted beacons in the dark named Carla, Simona, Ashe, Angelique and some few others. And all the decency and pure love for the sport one can luckily find everywhere as well. It's obvious that one simply has to be selfish in order to cope with the very hard competition in tennis. By that the posts ignorant to the suffering of the world are no surprise. Yet there is so much proof, that one can be a tennis pro without selling one's soul to the devil. I'm no saint myself, but it's not my bag at all. All that ambition, enamel and sophomoric self-love. Always wanted to show the truth underneath, the faces under the armor.
Always wanted to show the truth underneath, the faces under the armor.
And there's a lot to explore. Because when they're swinging their rackets everything changes completely. Suddenly there is all the holy abandon for the sport, the magic of making for their very best in order to realize the impossible in each and every second. Like mermaids always seeming a bit out of place being ashore and developing all their beauty and elegance just in the very moment they're allowed to dive into their element. THIS is what I'm interested in. Call me a 'mermaid-underwater-photographer'. To be honest in most of the cases I don't give a lot about what's going on between the ears of the girls, as far as their more or less successful attempts to give a meaning to their more or less impressing off-court lives is concerned. There are players who even can't let go of their gigantic egos amidst the toughest battles. But most of them are priestesses in the temple of the moment, conjurers of the subconsciousness of split seconds whenever they enter the courts. Pure power and intuition. As bored as I am of the in my eyes often decadent life-style stuff, as thrilled I am of the pure energy of the tennis which is provided by them.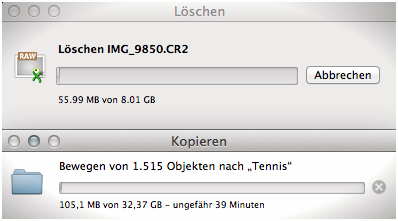 Not hard to understand, that I'm probably fighting a losing battle here. The 'culture' folks perhaps could and would appreciate the aesthetic subtlety, yet they don't come this path without being led. I'm neither a leader nor an advertiser. The tennis people are not so used to art or philosophy. They just don't see or care for the purity underlining this approach. So what!! I feel rewarded anyway. For the first time in my life I stick to a path no matter how profitable it promises to be in terms of appreciation or material success. Just happy with every experience I was allowed to make during these years of 'shooting' and now while gathering the harvest. We all have lot of time right now to deal with things like that…
With some very few exceptions I'm out of it anyway as far as my presence at the courts as photographer is concerned. Which is in deference to a young player who unfortunately finds me something between ridiculous and annoying. Pondering over this for years now brings me to the conclusion that probably she's right. Yet, if all my photographic attempts would've had gone wrong and all these years would've been a complete loss (which isn't the case, at least in my eyes!!!) I would be thankful anyway because that path led me to making the acquaintance of this wonderful soul.


Will not mention her name, but she's the one with the most beautiful smile in the universe. Don't want her to change that! Although I made clear that despite (or because of!) my strong feelings I am willing to refrain entirely from any ambition towards her person my presence is distracting her and so it's clear that my task is to stay away from her as much as I can. Which means to stay away from most of the German ITF courts. Just now obviously there aren't any ITF tournaments at all. But post-Corona (when will that be???) I'll have the chance of doing some more photographing here and there nevertheless. There are a few places away from her usual paths where they appreciate my work and kindly give me accreditations. And I have this huge stock of material I can and will work with for years and years to come. What an adventure this was – and is! The rest is concentrating on getting old half-decently now, which is not an easy task for a young-at-heart artist soul like mine. The good news is: "Everything will be ok in the end. If it's not ok, it's not the end." [John Lennon] – Or, with the words of Erich Fromm: "Glücklich zu sein ist nicht das wichtigste im Leben, sondern lebendig zu sein." "It's not the most important thing in life to be happy, but to be alive."
Tennis is life. Tennis is adventure. Photography is. Watching photos can be as much an adventure as watching tennis. One just has to be open for it.
Have a good time, everybody. Despite Corona. Stay safe! And let's hope that tennis can start to unfold its beautiful magic pretty soon again…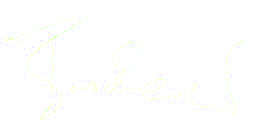 What an adventure this was – and is!
P.S.: Well, expectably my honest and recalcitrant text above will chase away the one or another here. The old chaff-and-wheat thing. Frankly I do confess, that I applied some strong kind of a filtering system by these inconvenient words. For me it's good to stay true with this anyway. We live in times where it's important to rethink many things. And then to CHANGE them!!! Folks who stubbornly remain insisting on closing their eyes on these current urgencies will probably find not much fulfillment in coming here any longer. Quite understandably so. Everybody is warmly welcome to call in or to stay away perfectly ad libitum. Wishing you all the very best anyway, always, at any rate!
P.S.2: Staying away from the courts I'm currently focusing a bit more on my core competence, music. Here a little YouTube playlist with recent piano solo recordings…